Today we present you what has changed in Runalyze equipment in the last weeks.
By the way, we recommend you to visit our changelog regularly or alternatively follow our Telegramchannel.
New detail view
Until now there was no overview for a single equipment object. This has been added now. If you click on one of the equipment objects in the panel, you will get to the respective new single view. This includes the details such as the summed and average values as well as a histogram and a progression chart of the performance (as distance or duration).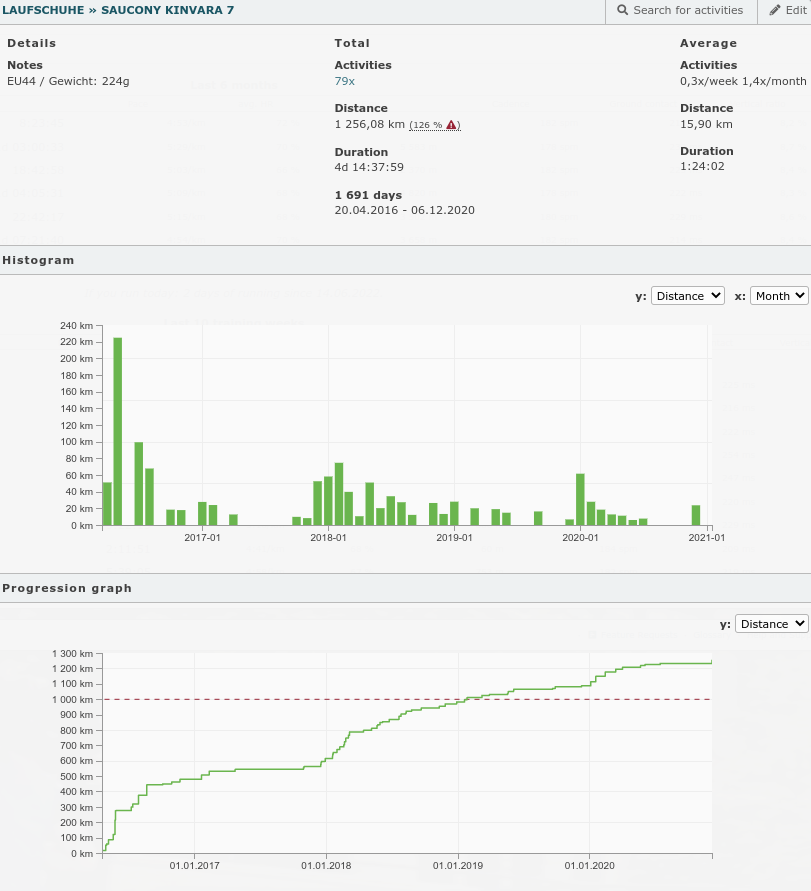 Default selection for automatic import
You can now, as often requested by you, define a default selection for the automatic import, which is automatically linked to the new activity. Of course, you can set this default selection separately for each equipment category (e.g. running shoes) and each sport. To do this, go to the configuration of your equipment, select the appropriate category to edit and select one or more objects as default.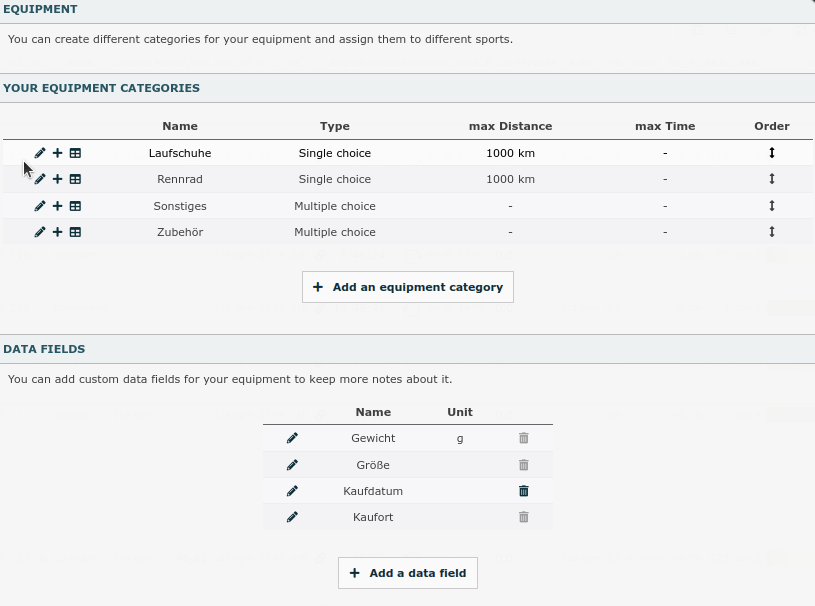 Custom data fields for your equipment
This feature was added last December, but you may not have noticed it yet.
We have often been asked whether we can add certain additional fields for the equipment, for example the weight or the brand. However, since it becomes impractical if we add tens of fields here, of which only a few are used at a time, there is now the possibility to define your own fields.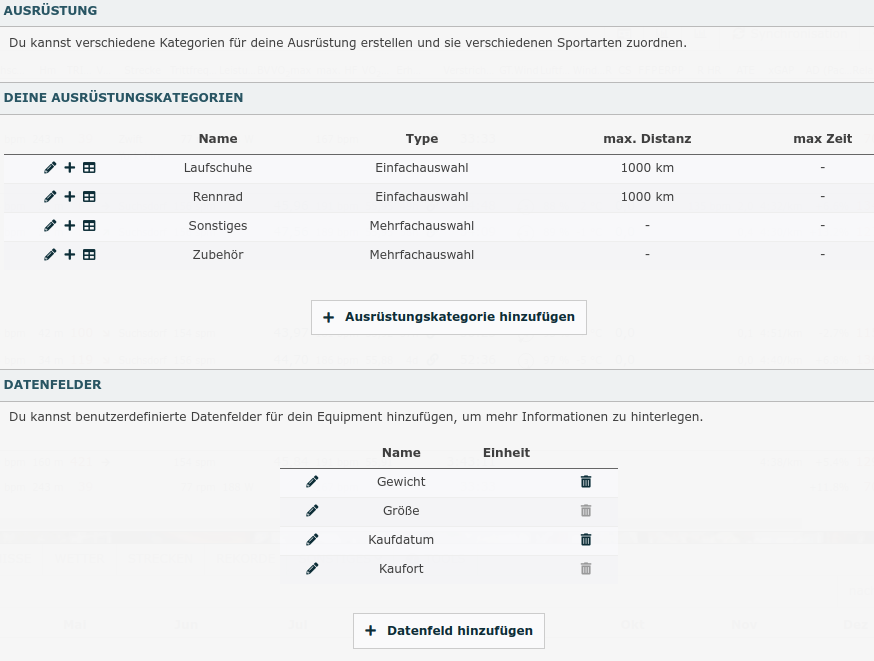 New data fields can be added either by clicking on "Add data field" or also in the equipment form itself.

Adding a field to a equipment is not difficult. Go to the object and add a field in the "Additional data" area.