As announced, the recent update enables us to recognize and integrate new sensor data much faster. We now support the numerous "Cycling Dynamics" from FIT files, which are recorded by a Garmin Vector, Favero Assioma or equivalent power meters in cycling.
Activity View
In the activity view you can now see the Left Right Balance, Torque Effectiveness, Platform Center Offset, Power Phase (Peak) Start/End and Pedal Smoothness.







Dataset
The Platform Center Offset, Pedal Smoothness and Torque Effectiveness have been added as an option to the dataset. Just enable it for your activity overview if you are interested in those values.

ANOVA & Trend Analysis
Torque Effectiveness, Pedal Smoothness and the Platform Center Offset are available in the ANOVA and Trend Analysis Tool as well.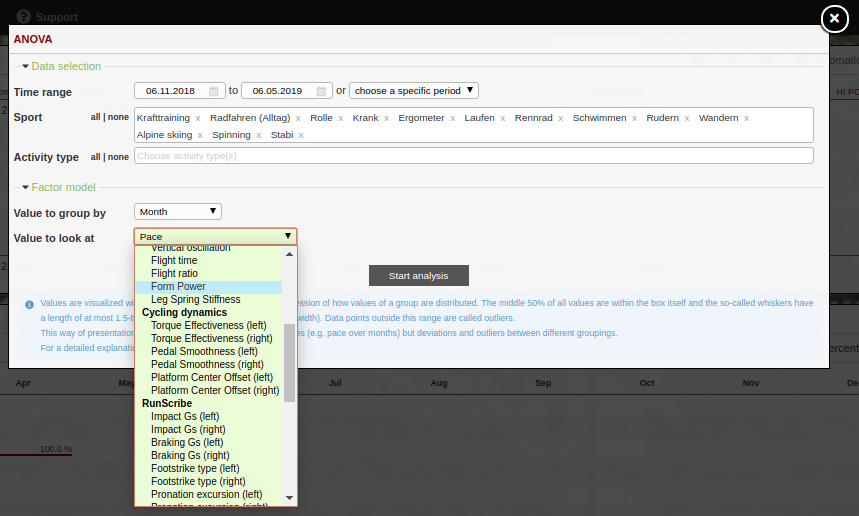 More cycling dynamics
We also have on the list to save the standing time/sitting time, as well as some other information. However, this has not yet been implemented in this implementation phase.