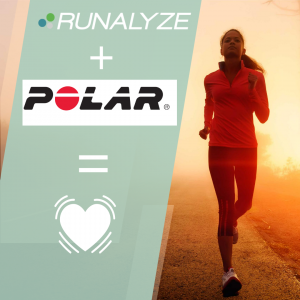 RUNALYZE lets you connect to Polar Flow so all your future activities are synchronized to RUNALYZE.
Step 1 – Click on the automatic sync button

Step 2 – Click on "Connect"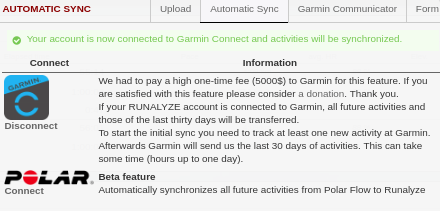 Step 3 – Authorize RUNALYZE to get access to your activities. Click on "Accept" to do so (It's a german screenshot from the polar website)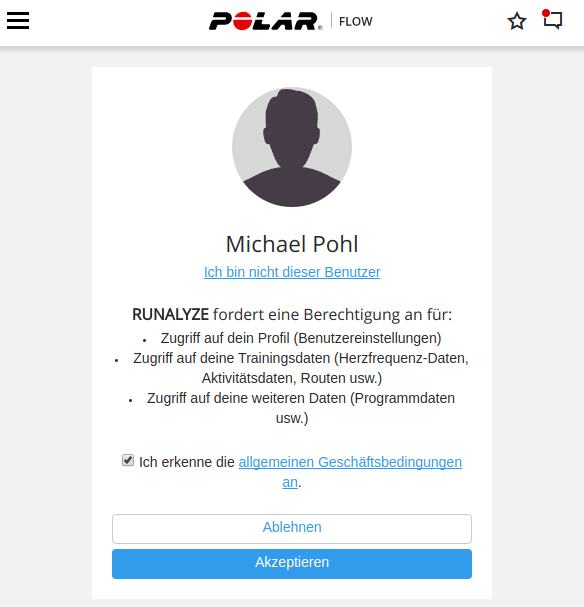 Step 4 – Go out and do your sport
All future activities will be synchronized from Polar to RUNALYZE. There is a slight delay of up to half an hour during synchronization.
Or summarized as short video: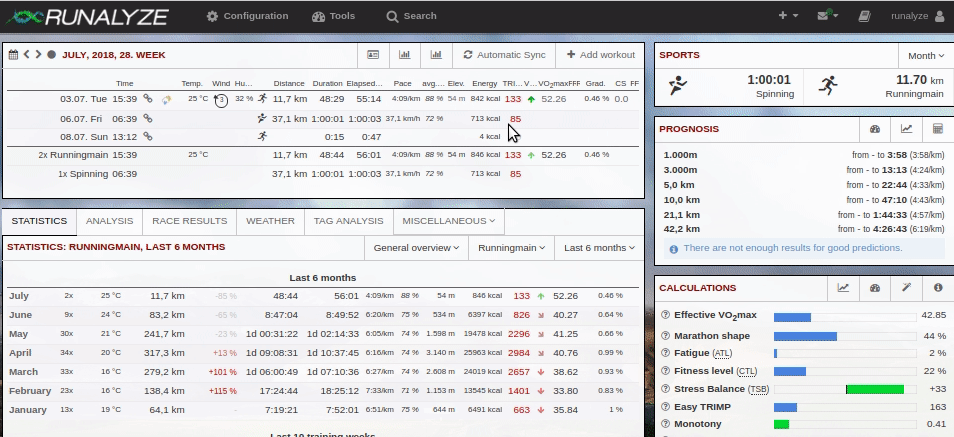 FAQ
– Are you able to get the full history from Polar?
No, unfortunately not
– Are steps, weight data and co also transmitted?
Not in the moment. As soon as we have refactored the health section in RUNALYZE the data will be synchronized too.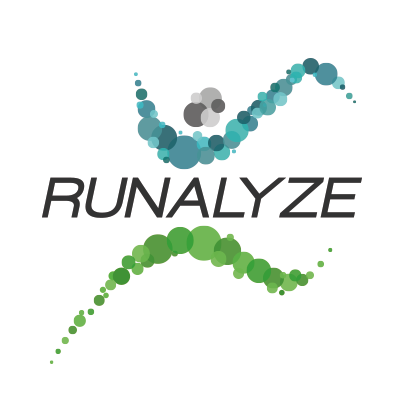 Checkout the features of RUNALYZE and go ahead and create your account for analyzing your activities at RUNALYZE.com for free.

or support us by buying a RUNALYZE shirt at
shop.runalyze.com> or buy things/gifts
at amazon.de
or
at amazon.com
.
We spend our leisure time to make RUNALYZE as good as possible and we still have tons of great ideas, but time is scarce and after a hard training we first need some fruits or a smoothie. You can support the development of RUNALYZE with every financial contribution — We highly appreciate every grant.