RUNALYZE lets you connect to Polar Flow so all your future activities are synchronized to RUNALYZE.
Step 1 – Click on the automatic sync button

Step 2 – Click on "Connect"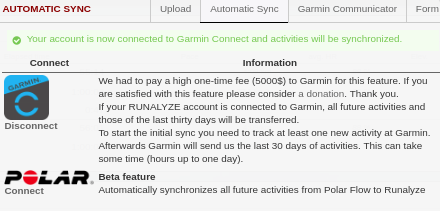 Step 3 – Authorize RUNALYZE to get access to your activities. Click on "Accept" to do so (It's a german screenshot from the polar website)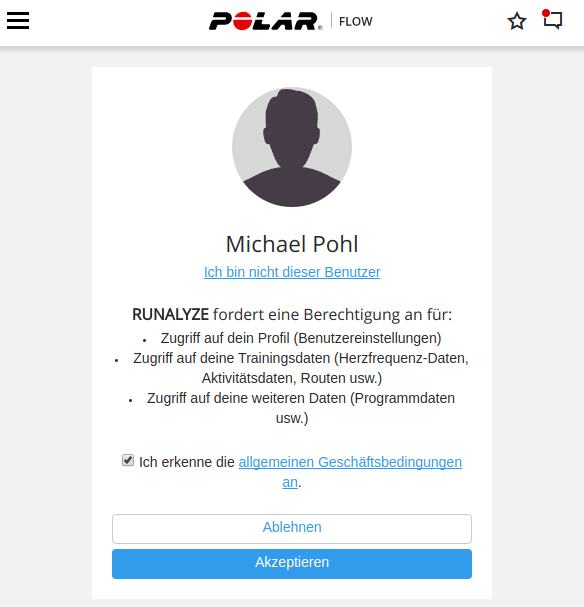 Step 4 – Go out and do your sport
All future activities will be synchronized from Polar to RUNALYZE. There is a slight delay of up to half an hour during synchronization.
Or summarized as short video: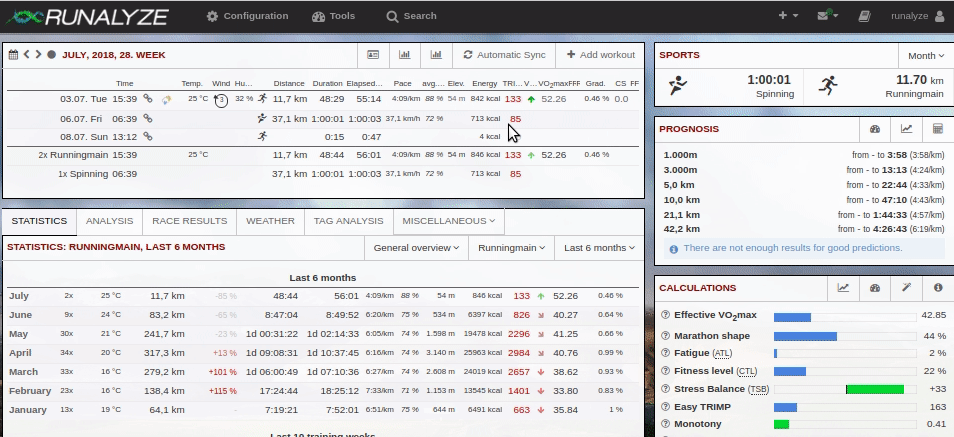 FAQ
– Are you able to get the full history from Polar?
Well, we have a tool at https://runalyze.com/tool/polar-import – We cannot guarantee that it works as expected (No support if it does not work)
– Are steps, weight data and co also transmitted?
Not in the moment. As soon as we have refactored the health section in RUNALYZE the data will be synchronized too.
– The sync does not work
Only new activities after you connected your Polar Flow account will be synced.
In case it still does not work disconnect your Polar Flow account on RUNALYZE and also disconnect the RUNALYZE connection on the Polar Flow website (https://flow.polar.com/settings/profile)