For more than a year now there is the possibility to support us as a "Runalyze Supporter" and thus ensure the further development of Runalyze. To all the supporters out there: You bring us a bit closer to our goal of being able to run Runalyze not only on a part-time basis. Thank you very much!
But as mentioned at that time, there will be another level for additional and especially cost-intensive features. The time has come now and we start with "Runalyze Early Premium". As a premium user you have the possibility to raise your training analysis to a new level and get the best out of your training.
Why "Early" Premium? Because we ourselves have a few important points on the note, which should follow for Premium users. However, we don't want to withhold the additional features that have been realized so far. As a Premium user you can look forward to:
New analysis tool: Best segments
New analysis tool: Moving average mileage
Poster tool: Show all years at once and/or use map background for heatmap
Performance curves for any period (not only last 90 days)
Progression graph for all years (not only current and last year)
Historic hrv values in trend analysis and anova
Colored tracks based on various metrics (not only pace)
Additional map layers: OpenCycleMap, Outdoors Map
How much does the fun cost? A premium account costs 6€/month or 66€/year. As with the Supporter account, the subscription will automatically renew at the end of the period if you don't cancel by the day before with a simple click at your membership settings.
However, as long as this "Early Premium" phase is running, we grant a permanent discount of almost 10% to all users who already switch to the Premium account, so that the subscription costs only 5,50€/month or 60€/year. (Other currencies analogously)
We present you the details of our premium features here with examples and will introduce the single tools in detail in the next weeks. We would be very happy if you already decide to become a Runalyze Premium user.
Sincerly yours
Hannes & Michael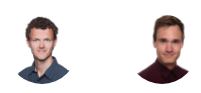 FAQ
Why do I have to pay for additional features now?
Unfortunately, we do not live in a world where everything is free. We (Hannes and Michael) have been running Runalyze for quite some time now – and we enjoy it a lot, but it still means responsibility and above all we need time and ideally one more person to help develop Runalyze.
Is there a trial version?
Yes, you can test the Early Premium 7 days for free without entering any payment information at your Membership settings.
Are there any limitations for me as a free user now?
No! No existing feature will be removed or switched to premium layer. And there will, of course, also be new features in the free version. But there will also be new features that will only be available for premium users.
What happens to the remaining days when I upgrade? Will this be credited?
The remaining days of your active subscription will be prorated, thus reducing the amount of the first payment.
My upgrade failed
In most cases, it is because our payment provider could not make a debit. Especially credit card institutions are sometimes a bit difficult. It often helps if the payment details are updated once. To do this, go to the membership page and update it. After that the upgrade should work.
If not, contact us if you have not already received a message directly from us.
How can I upgrade from supporter to premium?
Go to "Your membership" and choose the plan you want to use. On the summary page you will see the approximate credit you have because of your running subscription. After another click you will be upgraded.